W

elcome to
Lamar Elementary!
SCHOOL HOURS FOR 2017-2018
Doors Open at 7:15 a.m.
Breakfast: 7:15 a.m. - 7:40 a.m.
Tardy bell rings at 7:45 a.m.
Dismissal at 3:15p.m.
No early check-outs between 3:00 p.m. – 3:15 p.m.
Please be sure to check the dates above for upcoming events for the 2017-2018 school year. Parents also check over the Quick Links to the left for important information.
---
On Monday, November 6, 2017, we discovered that our flagpole rope was damaged, and we are getting a replacement that should be up within a couple of days. We are always proud to fly our flag high! #Lamarproud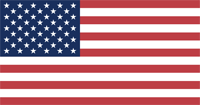 ---
*Academic Distinctions*
Top 25% Closing Performance Gaps
---
Please stop by the front office to sign up to be a WATCH D.O.G. at Lamar!